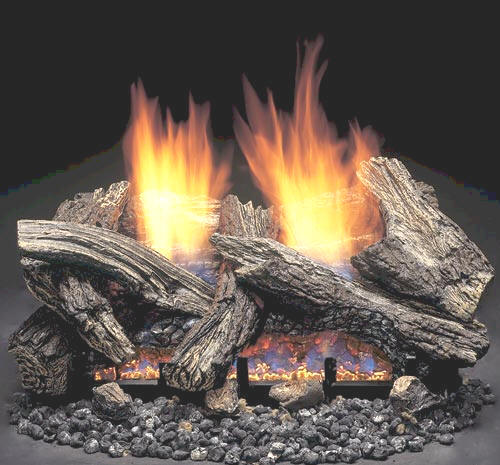 Monessen's Newest entry into the vent free log market is their HVFL emberbed burner system which incorporates high radiant heat output from its realistic loose filled fiber emberbed along with natural yellow lapping flames.
Two log styles are available: The Kentuck Stack is a ceramic fiber log while the Split Maple is a molded cement refractory log.
Two available control configurations make the HVFL burner a sensible choice when looking for an attractive and functional supplemental heating source. The high efficiency burner requires no outside venting, so all the heat stays in your home. This creates comfortable heat for only pennies an hour. And since vent-free appliances do not require electricity to operate, they are an excellent heat source during power outages. Vent-free gas appliances are environmentally clean, safe and operate within industry indoor air quality standards as well as being design certified by the American Gas Association.
(click image above for High Resolution View)
NATURAL GAS MODELS

PROPANE GAS MODELS

Minimum mantel height requirement for indicated projection. Note heat resistant material ( not wood )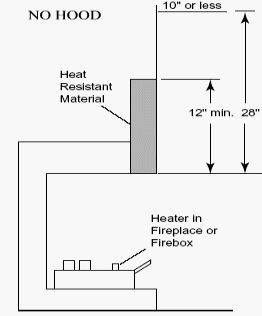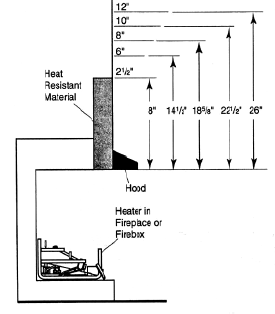 Minimum Fireplace Hearth Dimensions and required clearance to adjacent wall and ceiling.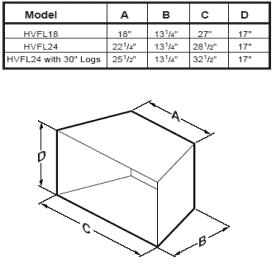 Minimum clearances to combustible floor in front of fireplace.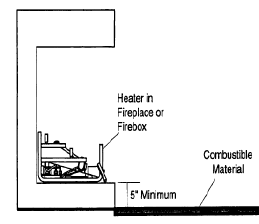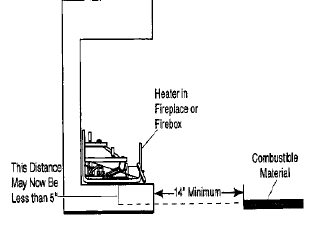 Minimum fireplace depth as required if restriction is placed in front of gas logs.